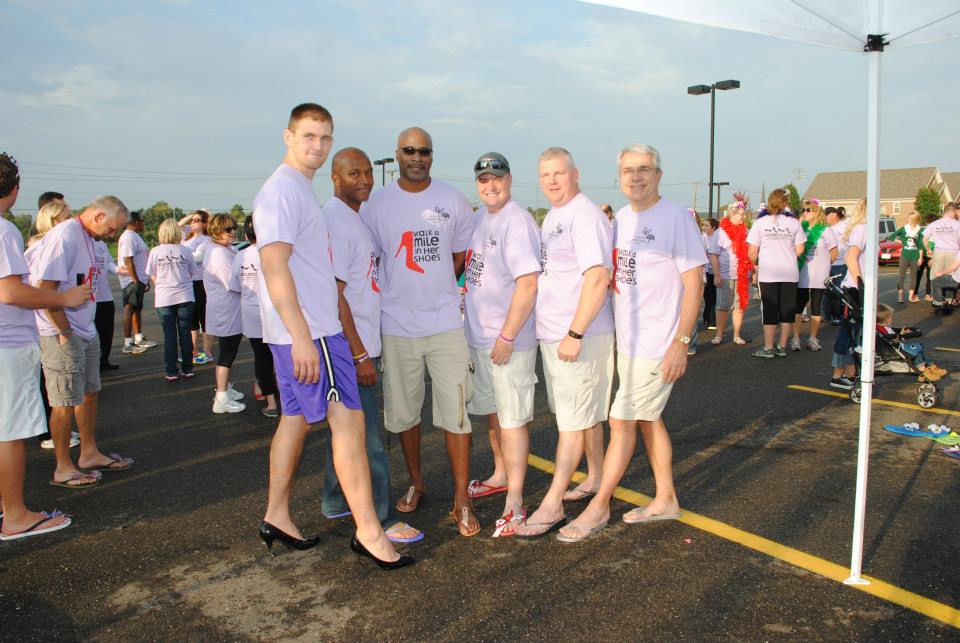 On Thursday, October 2, the Alliance Area Domestic Violence Shelter is hosting our second annual Walk a Mile in Her Shoes event to raise awareness and funds to help survivors of domestic violence and sexual assault. We need your help!
Did you know that 1 in 4 women will be a victim of domestic violence in her lifetime? That every TWO minutes someone is sexually assaulted? Domestic and sexual violence does not just affect women. It affects the men who care about them, their families, their friends, their coworkers, and their communities. Are you ready to stand up and step up to show your support?
What: Walk a Mile in Her Shoes Event – a one mile walk where we want everyone – men, women, children to walk a mile to support survivors in our community. We are asking MEN to walk in women's shoes! (Bring your own if you can – we will have some shoes on hand the day of the event in varying sizes.)
 When: Thursday, October 2, 2014. Registration is from 5 – 6. The walk will begin at 6.
 Where: University of Mount Union – the parking lot on the corner of State and Rockhill. (Near the UMU Football Field, across from Enterprise, Doug's, etc.)
 Who: You! This event is open to everyone! Walk as an individual or as part of a team, raising funds to support your walk.
Registration fee is $25.00 – you can pay online when you register.  Register before September 22 and receive a free t-shirt!
Can't walk in the event?  You can still be involved by making a donation at the link listed above. If you have any questions, call 330-823-7223. Thank you for standing up and stepping out against violence in our community!